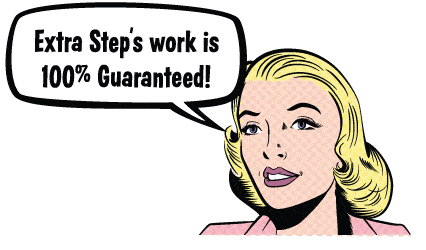 At Extra Step Cleaning, we guarantee that you will be completely satisfied with our work.
If, for any reason, you find something below your expectations, please contact us as soon as possible at (314) 365-3650 or by e-mail at [email protected]. We will return to your home as soon as we can to remedy the problem. That's our guarantee.
We truly believe a complaint is a gift. We strive to provide you with a custom-tailored service like no other cleaning company. Please do not hesitate to tell us how we can improve at any time.
Michele Oswald
Owner, Extra Step Cleaning