Extra Step Cleaning in St. Louis has been awarded the prestigious 2010 Angie's List Super Service Award, an honor bestowed annually on approximately 5 percent of all the companies rated on the nation's leading provider of consumer reviews on local service companies. This is Extra Step's fourth consecutive annual Super Service Award.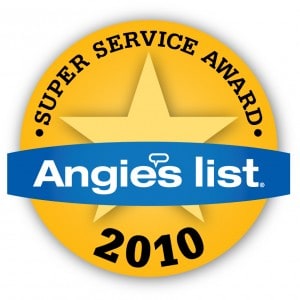 "Our Super Service Award winners are the cream of the crop when it comes to providing consistently high quality customer service, as judged by the customers who hired them," said Angie Hicks, founder of Angie's List.
"We set out every day to do just one thing: do our best to help our customers fall in love with us," said Michele Oswald, owner of Extra Step Cleaning. "That's our only goal. Our customers invite us into their homes each and every day. That's truly an honor to me. The least I can do is try to make sure they realize just how important their business is to us."
Angie's List Super Service Award winners have met strict eligibility requirements including earning a minimum number of reports, an exemplary rating from their customers and abiding by Angie's List operational guidelines.
Service company ratings are updated daily on Angie's List, but members can find the 2010 Super Service Award logo next to company names in search results on AngiesList.com.
###
Extra Step Cleaning is a family-owned and operated full-service cleaning company located in St. Louis, Mo., that specializes in developing and maintaining a relationship with each and every one of our customers. Extra Step accommodates nearly any special cleaning requests, whether they are environmental, cultural, religious or personal preference. Our goal is to be St. Louis' premiere cleaning company.